City of Salford Circle is the 102nd Circle of the Catenian Association and, with support from South Manchester Circle (28), was inaugurated as the Eccles Circle on 25th of September 1929.
We meet on the third Thursday of the month at The De La Salle Sports and Social Club, M6 8AQ, where brothers and visitors from other Circles join us for a short formal meeting, followed by refreshments and socialising.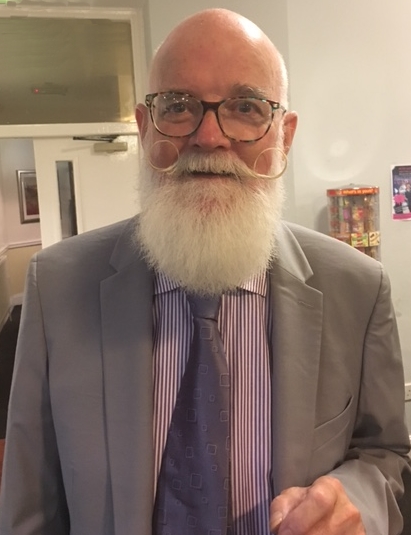 Chris Marsden has been installed as Circle President for 2017/18.

Chris' charity for this year is Cornerstone, which is part of Caritas Diocese of Salford, a registered charity formed to bring together all the work undertaken across the Catholic Diocese of Salford.
This organisation is dedicated to helping young people and families in addition to the vulnerable adults served by Cornerstone. Further information on Caritas Diocese of Salford can be found a www.caritassalford.org.uk
Further information is available on the excellent Cornesrstone Website HERE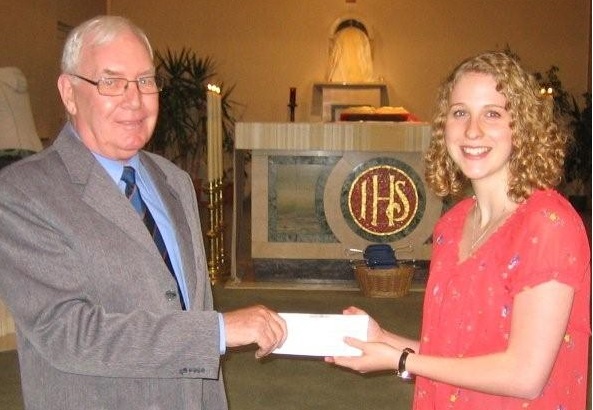 Past President Mike Brookes earliest duties was to present a £500 Catenian Bursary Fund cheque to Miss Annie Lord at the end of Mass at St Charles, Swinton.

Annie is 20 years old and spent 3 months of her summer break from university to work as a volunteer, at a summer camp, with the Salesian Sisters in Tanzania. She was helping young people less fortunate that herself.

The Bursary Fund is a major part of Catenian Charity work. It is intended to provide a degree of financial support to young Catholics in voluntary work both at home and overseas. Go to our Bursary Page for further details
007 AND A WALK AROUND CATHOLIC MANCHESTER
A superb tour conducted by Fr. John Broadley (PP and historian - author of the biography of Bishop Casartelli) and organised with our President, David Greaves, started with a visit to Chethams, where there is a very well preserved pre-Reformation residence for priests for our second stop, the Collegiate Church. This subsequently became the Manchester Anglican Cathedral, which has many items of interest. The ancestors of Ambrose Barlow are buried there; there is a 1933 stone carving by Eric Gill of Our Lady, St. George and St. Denys there as well as the carved Angel Stone dating from Saxon times and the pre-Reformation Misericords are reputedly the finest anywhere. One was once occupied by a warden of the Collegiate Church, who it was said had been a top level spy in Europe for Queen Elizabeth I. It is claimed that John Dee used the number 007 to indicate the authenticity of his reports to her!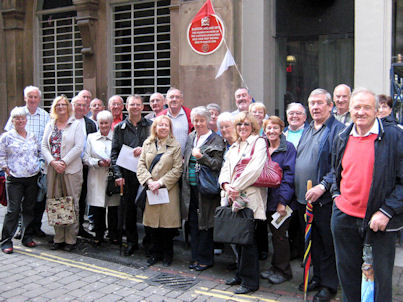 Fr. John had acquired images for us of the various gaols close by where many recusants were imprisoned with the choice sometimes depending on which institution they could afford! Further stops were Roman Entry, an early gathering place for Mass in the 17th Century, Rook St., which was the location of the first Catholic Church in Manchester post-Reformation, the Hidden Gem Church, where the second Catholic Church was built in 1795, the Town Hall, the Midland Hotel and of course the compulsory group photograph stop in the Barton Arcade, birthplace of The Chums.
One noteworthy omission from the photograph is the President of the Manchester North & Middleton Circle, Bro. Ged Collins; he had taken a break to go busking for charity with his ukelele in St Annes Square